WLD 2020


IHab143. DALLAS SIMPSON
World Listening Day 2020 - Lambley Dumbles

"We cannot segregate the human heart from the environment outside us and say that once one of these is reformed everything will be improved... (Our) inner life moulds the environment and is itself also deeply affected by it..."
Shoghi Effendi, 1933.
Off Fire


IHab142. SRTN - Rastros Tierra del Fuego

The immensity of an apparently empty, desolate landscape that evokes abandonment, loneliness and also a place whose history is blood stained by human ambition, is exposed here through various audio recordings, made at the end of 2017 in Russfin, Tierra del Fuego.
Ir de baile


IHab141. RODRIGO YAU & JULIO LAMILLA
Bailes Chinos Zona Central

Field recordings made in December 2019, in Las Palmas de Alvarado, Olmué, Marga Marga Province, Central Zone, Chile.
Cronologias


IHab140. S - Glottocronologia

In the process, individuals began to move without noticing, into bubbles that isolated them from enormous amounts of other information.
They only heard and saw what they liked. Recorded in Milano at Giardini Pubblici Indro Montanelli on September 21st 2019.
High Rio


IHab139. VERÓNICA CERROTTA - Campos de Altitud

Field recordings made between February and June 2019 in the Fazenda São João and the Catete neighborhood, Rio de Janeiro, Brazil.
Holy water


IHab138. LUÍS ANTERO - O Rio / The River, Vol.5

This sound work is part of the series "O Rio", a project of sound archiving and documentation of the Alvoco River in Portugal, which has been released by Impulsive Habitat since 2012.
Through the seasons


IHab137. STEVE ASHBY & DANIEL BARBIERO
The elongated Path

The five pieces making up The Elongated Path, bear the sometimes overt and sometimes covert influences of the three seasons of winter, spring and summer. The pieces were constructed of composed and improvised double bass performances from January and June, 2017, to which were added electric guitar and electronics as well as field recordings taken at the Rice River Center in March, 2016 and July, 2017.
Everyday poetry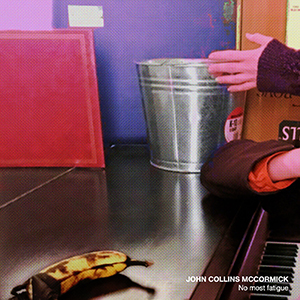 IHab136. JOHN COLLINS McCORMICK - No most fatigue

"No Most Fatigue" combines field recordings made on an iPhone over the past five years, with light synthesis. The project acts like sonic snapshots of friends and relatives, places and moments. The title relates to the way I've composed these pieces in that some choices are nonsensical while others follow a trajectory of comparison or similarities. The pieces operate like poetry made from sounds of memories.
1.7-30 Mhz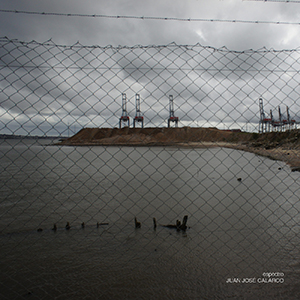 IHab135. JUAN JOSÉ CALARCO - espectro

'Espectro' (spanish) stands for both spectrum as radio-frequency spectrum and spectre as a ghostly presence.

All sounds comes from shortwave and LF radio transmissions, mostly untreated, even what it sounds like some morning birds comes from intriguing broadcasts like boat communications, time signals, number stations and other mysterious sources.

Includes special photo document by Cristian Espinoza.
Empty


IHab134. PHIL MAGUIRE - [bitdrip]

Two recordings of rain. Digital recorder in a box.
Audio interface with empty inputs.
Synthesis


IHab133. JAVIER PIÑANGO - Tránsito oscilado

This work, as it also happens in all my previous albums, was based on the compulsive use of the Korg MS-20.
Fog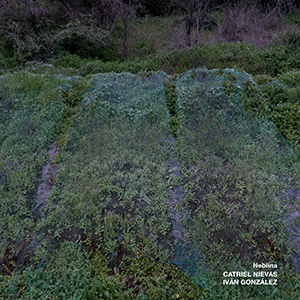 IHab132. CATRIEL NIEVAS, IVÁN GONZÁLEZ - Neblina

Neblina (mist) was born after a series of resonant photographs imagined by both executors, a kind of experimental sonorous film.
Flying away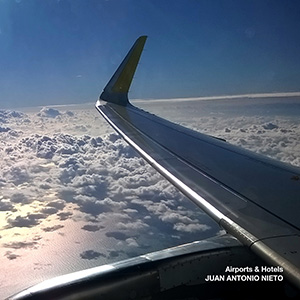 IHab131. JUAN ANTONIO NIETO - Airports & Hotels

Airports & Hotels is a compilation of the sounds I have found in the trips I have made in recent years.

The sources of these sounds are field recordings made at different airports, on airplanes and in hotels. In these last ones the recordings are improvisations with the elements that I found in them and their different stays. These recordings were made with the windows open to capture the sounds of the outside, rain, traffic, people talking, etc.
- Juan Antonio Nieto
Burning chrome


IHabP002. JUAN JOSÉ LÓPEZ, DAVID VÉLEZ
Trash fires gutter in steel canister

This album is a result of an improvisation session at David's studio where Juan José used DIY synthesisers and David acoustically performed with a number of objets, contact microphones, transducers and a sub woofer.
Before and/or during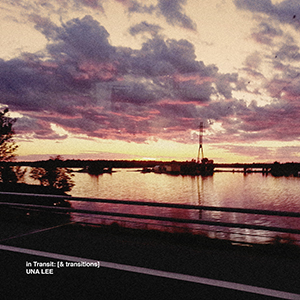 IHab130. UNA LEE - in Transit: [& transitions]

When before and/or during traveling for work, not always feeling exactly excited, taking sound recordings or better described as listening to the environment through a sound recording device in a concentrated form is helpful to me in calming myself down and making me feel safe. This 31 minute long composition consists of 12 sound recordings taken over the course of 5 days in 3 countries, 6 cities and 3 houses between 2 homes of mine via 1 international airspace. The recordings are primarily simply juxtaposed after one another, somewhat depicting the last intercontinental journey that I've made, which was long and subsequently made me restless.
Siren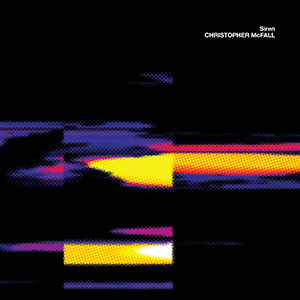 IHab129. CHRISTOPHER McFALL - Siren

Composed by Christopher McFall.
Acoustic cardiogram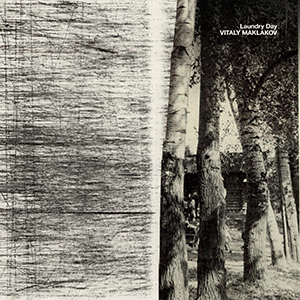 IHab128. VITALY MAKLAKOV - Laundry Day

This album is an acoustic cardiogram from one of the many summer days that I spent in my native village of Malyi Atyazh
in the trans-Ural region.
棲霞區


IHab127. CHRIS LYNN - Qixia

Qixia is a collection of audible views that explore the Qixia district in Nanjing, China.
əˈnɛnt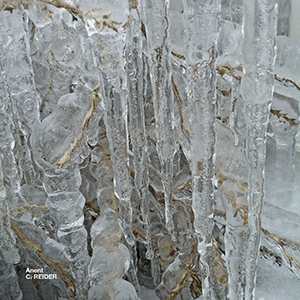 IHab126. C. REIDER - Anent

Listening events recorded either with Zoom H4n or iPhone 4.
Mostly 2015-2016, though Sky Puppet is from 2013.
IV


IHab125. LUÍS ANTERO - O rio / The river, Vol. 4

Initially, the ambient and hypnotic sound produced by Luís Antero presages a trip to a sound record that has as narrative the sounds, history and stories of the region of the mountain range. Thus, in this sequence, the phonographic material becomes, in a certain way, an almost cinematographic record that has as a film the evocation of the past - without ever forgetting the present - and the oral history of the narrators that give life to people again camouflaging them.
-Alexandre Relvas
Brutalism


IHab124. A.J. HOLMES - Robin Hood Gardens - Tour

Robin Hood Gardens, is a residential housing estate in Poplar, London designed in the late 1960s by architects Alison and Peter Smithson completed in 1972 and now scheduled for demolition.
Clock hand movement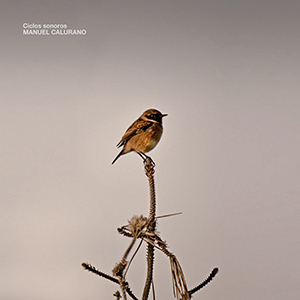 IHab123. MANUEL CALURANO - Ciclos sonoros

Listening is one of the best experiences which make us aware of the complex nature of time and of our relationship with it. It also helps us to understand time itself, in the sense that it may be altered by different kind of stimuli. It is by means of the clock hand movement, or by the division of time in days, weeks, months, years, and so on, that we can create an almost unalterable plot which prevents us from our own subjectivity.
-Xoán-Xil López
Bailes Chinos Zona Central


RODRIGO YAU & JULIO LAMILLA


IHab141