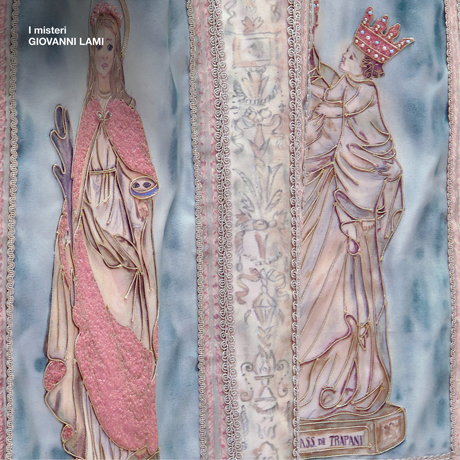 I misteri
GIOVANNI LAMI
IHab051
This group of pure field recordings were taken in April 2011 during Easter processions in Sicily. Easter week in Sicily is from ancient time a moment of evocative festivals and parades in many cities and villages, that recall the death of Christ. The most famous procession is in Trapani and is called "I Misteri" ("The Secrets"). A parade of sculpted religious statues from 17th century and 18th century in a procession cross for more then 16 hours (from Good Friday to Holy Saturday) the historical city centre. Each statue represents one of the stations of the cross and are all made by the various local guilds. Thousands of Sicilians line the streets awaiting the arrival of the Virgin Mary "in search" of her son.

In Italy, Sicily is where the feeling with faith is more clear and visible in its most dramatic and mysterious side, in most of the parades/processions the orchestra plays dead marches.
I spent there about a week, but a couple of days only (Holy Thursday & Good Friday) recording marches, other days I walked around trying to put myself into that "feelings", taking recordings like the third track, that was a choir having rehearses inside a Church, taken from outside but really close to the main (closed) door, mixed with the voices of people in the square around me.
-Giovanni Lami

They're not processed, just subtly equalized and cropped, taken using a Schoeps Colette stereo pair: CMC6 amplifier w/ cardioid capsule (MK4) mounted ORTF on Schoeps UMS20 bracket, w/ a pair of Rycote Babyball Gag 20 windjacket on a Marantz PMD661.
| | | | | |
| --- | --- | --- | --- | --- |
| 00. | Complete package (Artwork + Mp3 Sound files) | (ZIP) | 37,4Mb | DOWNLOAD |
| | | | | |
| --- | --- | --- | --- | --- |
| 00. | Complete package (Artwork + FLAC Sound files) | (ZIP) | 207Mb | DOWNLOAD |
COPYLEFT:

artwork/cover design:
©2012 Giovanni Lami
©2012 David Vélez
music:
©2012 Giovanni Lami
©2012 Impulsive Habitat

This work is licensed under a BY-NC-SA 3.0
Creative Commons License.

---
HOW TO DOWNLOAD MUSIC TRACKS:
- right click the individual links to the files;
- choose 'save as' and point it to the place of your preference (eg: your 'desktop');
- single click usually works, too.
---
HOW TO PLAY MUSIC TRACKS:
- choose an appropriate mp3/ogg player (we recommend Winamp) and install it on your system;
- usually, you double click the music files to play them, but you might want to follow the program's specific instructions.