Places and situations


IHab122. SM MILLIGAN - The fortification of ears

Using intuitive composition, field recordings, turntables, tape and analogue samplers, I have been exploring my enjoyment of detail, simplicity and emotive responses to places and situations through sound for 3 decades now.
-SM Milligan
Relative proportions of source material


IHab121. ALEXANDER BAKER - Whale cures on the thorn tree

Field recordings [found sounds] [[broken instruments]]
NYC


IHab120. GREGORY KRAMER - Lobbies

Lobbies are often overlooked spaces. They are a buffer between the outside world, a first impression, a receiving area and also the first line of defense from potential intruders.
These binaural pieces are a captured slice of time, preserving evidence of ghosts - people and machines who will pass on. They are archived and also, their own entity.
The recordings are from the lobbies of New York City landmark buildings (e.g. Chrysler Building, Empire State Building, Trump Tower, Plaza Hotel, Flatiron Building, though not necessarily in that order).
Everyday life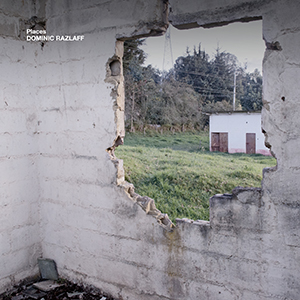 IHab119. DOMINIC RAZLAFF - Places

I take along my little Zoom in my everyday life, and if there is a place which sounds good for me, I record it. The first 3 pieces were recorded in my hometown, and the 4th in Hannover was in a demonstration against TTIP & CETA.
4 performers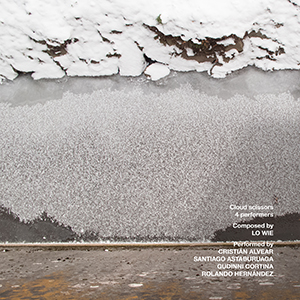 IHabP001. CRISTIÁN ALVEAR, SANTIAGO ASTABURUAGA, GUDINNI CORTINA and ROLANDO HERNÁNDEZ
Perform LO WIE compositions
Cloud scissors / 4 performers

This release marks the first of a series of live performances that Impulsive Habitat looks to publish as Impulsive Habitat Performances.
Left / Right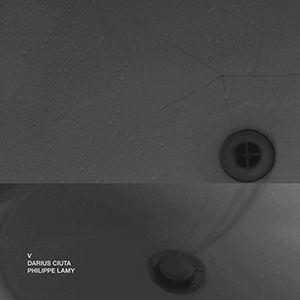 IHab118. DARIUS CIUTA, PHILIPPE LAMY - V

In this interesting release the artists explore a collaboration method where each artist work on an independent channel
creating an interesting spatial experience.
Shipibo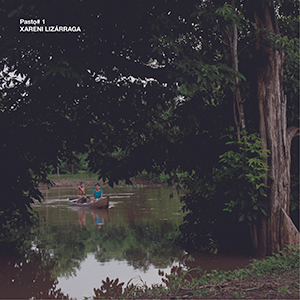 IHab117. XARENI LIZÁRRAGA - Pasto# 1

Pasto# 1 is an intangible sound exploration the result of an intense life experience with a Shipibo family in the Peruvian
Amazon. pasto #1 is born out of great patience, strength and love; a journey by foot amongst the trees and immense puddles guided by Olivia, our Shipibo grandmother. I came nearer and nearer to the intense and vital sounds of varying tonalities as we approached pasto #1.
Multilevel dissemination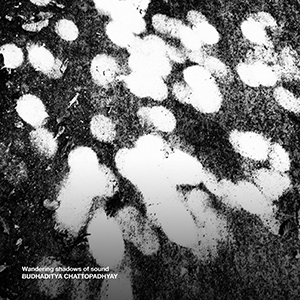 IHab116. BUDHADITYA CHATTOPADHYAY
Wandering shadows of sound

Open to multiple interpretations and multilevel dissemination, this release can be treated as a repository of source materials that can be bent and remixed and/or recombined into new sound pieces at any time and whenever desired by any user/listener/artist who downloads or streams these auditory fragments. Conversely, by the logic of dissemination under a title, this release can also be considered a complete and autonomous work in itself.
Togari summerscapes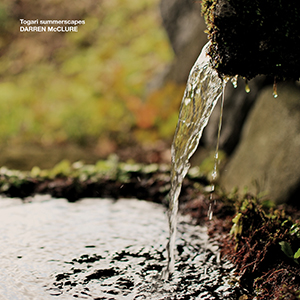 IHab115. DARREN McCLURE - Togari summerscapes

Togari is a rural area in the mountains of Nagano, Japan.
I spent time there in the summer of 2015 collecting recordings.
Togari summerscapes is the product of those recordings, representing the sounds of summer by day and by night.
78:32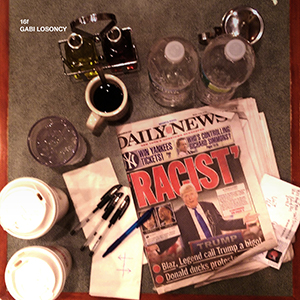 IHab114. GABI LOSONCY - 16f

Gabi Losoncy is a young and intriguing new voice in sound art, who has already gained important recognition. Her very peronal approach to sound work puts in question the practice of recording environmental sounds with very fortunate results.
Introspection


IHab113. PABLO RECHE - Autista

Pablo Reche returns to Impulsive Habitat with a release composed with field recordings from urban areas and contact-microphones material captured in studio. The artist wanted to explore these sorts of recordings as raw material to construct a brand new acoustic world that can only be possible in his imagination.
No treatment


IHab112. BRUNO DUPLANT - (You are here) Somewhere

'(You are here) Somewhere' presents a universe of field recordings that were bizarrely and magnificently put together by Duplant, where harshness and gentleness fluctuate inducing the listener into a journey where he is submerged in a torrent of powerful emotions, reverberations and causalities.
Eastbourne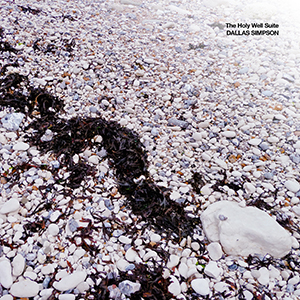 IHab111. DALLAS SIMPSON - The Holy Well Suite

This work consists of a delicate improvisation on the shore in the vicinity of The Holy Well - a point at which fresh water emerges from the chalk cliffs onto the beach next to a wooden
groin, which is also featured in the improvisation. This is a delicate and respectful improvisation using footsteps, found stones, a limpet shell, various seaweeds and water.
Human activity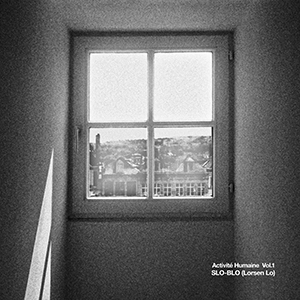 IHab110. SLO-BLO (Lorsen Lo) - Activité Humaine Vol.1

Slo-Blo is a project of Belgium artists Lorsen Lo that presents a series of recordings captured on particular conditions where we can listen human activity of different kinds. The sound of machines and voices transport the listener to amazing cenarios of beautiful resonances and thought provoking rhythmic patterns.
South African wilderness


IHab109. JEREMY HEGGE, PETER TERNER
All Hid In The Lowveld

The visual and sonic landscape of Mmabolela Reserve is one of great contrasts. It is a place where deep, subtle quiet can be found in the sparsely wooded savannah within the heat of the day, where dense chorus's of life can be heard by the comparatively lush gallery forests of tall Acacia trees and Date Palms by the Limpopo River or by the waterholes that become oases in the arid environment, where birds and insects and frogs make sounds almost unfathomable to the human mind.
Lethargy


IHab108. DAVID VÉLEZ - Letargo

Letargo (lethargy) is a sound piece that consists of five fragments of field recordings captured in the amazon jungle on July of 2015 in Brazil and Colombia. The material was recorded in locations close to creeks and ponds during different times of the day/night centering on sounds produced by birds, monkeys and frogs. Each fragment was equalized individually in order to focus on the sonorities produced by some of these animals.
The tension and the noise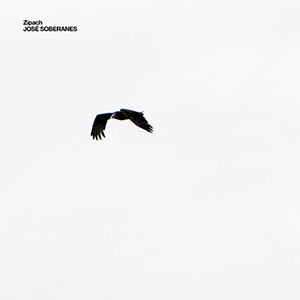 IHab107. JOSÉ SOBERANES - Zipach

Zipach es una obra compuesta con paisajes sonoros de tres locaciones, involucrando sonidos aleatorios y añadiendo distintas formas de comunicación orgánica. Estas grabaciones involucran al golfo de México, el Océano Pacífico y el Caribe. En estos sitios donde pasé días de asueto, tomando registro e ideando una narrativa para jugar con el tiempo, espacio e inyectar situaciones que empujen al sigilo, la tensión y el ruido.

Compuesta, escrita y grabada en invierno del 2014 y primavera del 2015 por José Soberanes.
Audible views


IHab106. CHRIS LYNN - The rain that fell

The Rain that Fell continues the ongoing exploration of sound and image in urban and rural landscapes. These audible views reflect isolated moments (occasions) within a larger frame. The recordings vary from the banks of the Yangtze River to college classrooms.
Baobab


IHab105. JEAN-BAPTISTE MASSON - A baobab in the bush

Night and day under and near a baobab in the south african bush, Limpopo state, Mmabolela reserve.

1 Night in the open land
Mmabolela reserve, around 1AM. The mics are inside a small group of bushes, in the open land behind the baobab.

1 Dawn at the water hole
A water hole lies at a hundred meters from the baobab. It's 5AM and a small group of deers comes to vent their thirst. As the sun is appearing above the horizon, swarm of birds are flying by. Some come to the water, while cicadas wake up. I grab the mics at 7AM, the sun is already high and the temperature is increasing.

2 The baobab
A typical hot and sunny november afternoon under the baobab of Tuli. Groups of birds are playing around the mics, and a probable coqui francolin comes to feed just in front of them. The cicadas chorus resonates and turns all around, before a solitary bird takes over.

This recordings have been made during the first Sonic Mmabolela, a residency/workshop organized by Francisco Lopez and James Webb. Many thanks to them.
Sequel


IHab104. CHRIS SILVER T
Salty spots II (Ionian sea wind door dream)

Like a criminal returning to the scene of the crime, I felt compelled to go back once more to the place where, a year before, I had first attempted to record the feelings my memories stirred inside me. Perhaps it was because at the time I had disregarded the sounds of the children playing, their parents' voices, or the cavorting breezes of the Ionian Sea, and the free rhythmic patterns they created as they danced around the objects they found in their way.

Recorded at the harbour of Aghia Kyriaki, town of Filiatra, Messinia, Western Peloponnese, August 2014.
Chapter three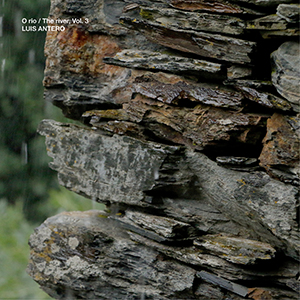 IHab103. LUÍS ANTERO - O rio / The river, Vol. 3

A drone made of water. The sound of thunder over an end of Spring rain. An alarm clock set inside a modest house in an almost deserted village. There are people, not seen. Not heard. This is a mountain river running through memory. I record the sounds, traveling companions of this journey, sheltering from
the rain, in the old village oil mill, now disabled. Below, the old water mill, unusable. On the streets there's still no one. The rain is back and with it a storm.
Cathedral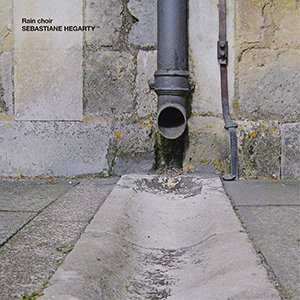 IHab102. SEBASTIANE HEGARTY - Rain choir

A site-specific sound installation created for the crypt of Winchester Cathedral, the rain choir, was composed of field-recordings taken from the guttering system of the building.
Added to these percussive voices are recordings of CO2 escaping from fragments of Cathedral limestone dissolving in acid.
43°05'33.9"N 12°34'48.5"E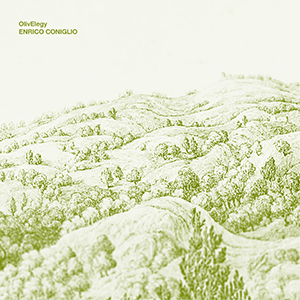 IHab101. ENRICO CONIGLIO - OlivElegy

Recordings made ​​at an olive oil mill site on the hills a few kilometers from the charming town of Assisi, Umbria (Italy). Special thanks to the nuns of Monastero Benedettino di Sant'Anna, Bastia Umbra, and Frantoio Le Vecchie Macine, Tordibetto. Coordinates are 43°05'33.9"N 12°34'48.5"E.
Hard-drive turntablism


IHab100. YANN LEGUAY - unstatic

For Impulsive Habitat's 100th release we wanted to publish something slightly unusual for what the label is known for.

Through five years and ninety nine releases we have been making an effort to present a broad variety of approaches to the process of recording and capturing sounds, and this is exactly what we will continue doing.

Yann Leguay likes to wreck and explore different storage and reproduction sound devices. He pushes turntables, cd players and hard drives to their limits abusing them in a quest to produce sounds. 'unstatic' seems emphasized on textures, repetition and rhythm presenting loads of static and heavy loops that offer a strong contemplative and hypnotic experience to the listener.

Thanks to all the artists and listeners that have been part of the first 100 IH releases. Now back to work.
Obsolescence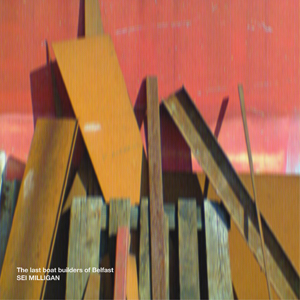 IHab099. SEI MILLIGAN - The last boat builders of Belfast

Whilst recording interviews for a BBC Radio Documentary, I became fascinated by the unique sonic resonances emitted from the place. The Boat Yard is nestled between the Sydenham Train station, Sydenham Bypass, the George Best City Airport, and the beautifully serene Victoria Park in East Belfast.

I decided to return and capture the sounds of the Boat Yard that evening.
A Year


IHab098. LUDWIG BERGER
A year's hours behind my father's house

The material of this work is based on a static recording: I installed a microphone under the roof of my father's house in a small village in Alsace (France) for one year. Each day, I recorded one minute of sound on the hour at four different intervals: midnight, morning, noon and evening. I subsequently selected one recording per week for each of the intervals.
Artifacts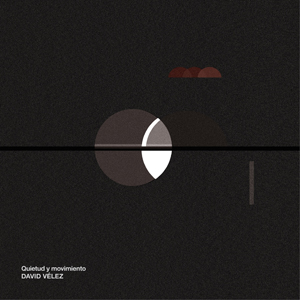 IHab097. DAVID VÉLEZ - Quietud y movimiento

Movement, change, stillness, objects, environments, memory, capture.
Changeless


IHab096. PEDRO CHAMBEL - Nothing ever happens
Chance music number 1

Recorded in November 2013.
Pedro Chambel – Electronics
...


IHab095. DARIUS CIUTA - Zi - um ( r )

The artist did not provide any text.
Four embedded speakers


IHab094. MARC BEHRENS - Recurrent

Recurrent was originally presented on March 7, 2011 as a sound installation in the Paiva River at Espiunca (Arouca municipality), Portugal (40° 59′37.14″N,8° 12′49.77″W) during the event "Paivascapes #1 – Paiva River Sound Festival". The installation consisted of four speakers embedded in foam plastic shapes floating in the river and was the outcome of a residency at Binaural/Nodar (São Pedro do Sul municipality), Portugal.
Sharing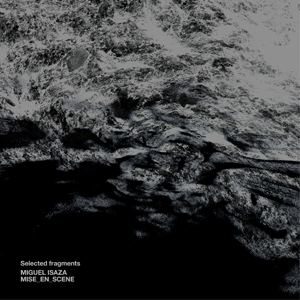 IHab093. MIGUEL ISAZA, MISE_EN_SCENE -Shay Nassi-
Selected fragments

Selected fragments is the result of a collaboration between Mise_En_Scene (Shay Nassi from Israel) and Miguel Isaza (Colombia), a work created from processing field recordings in an intuitive way, shaping a story between different sound fragments shared virtually between the two countries.
Environmental Studies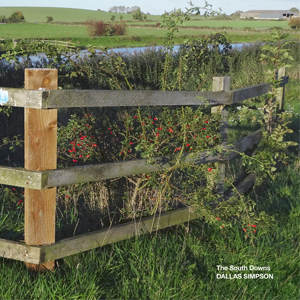 IHab092. DALLAS SIMPSON - The South Downs

In this work I have brought together, through performance, elements of environmental, material, historic, cultural and symbolic significance on a number of different levels.
-Dallas Simpson
Hagia Kyriaki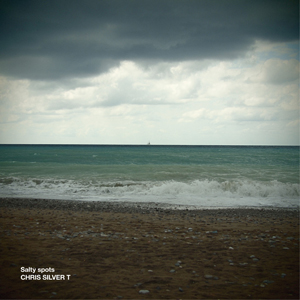 IHab091. CHRIS SILVER T - Salty spots

This recording took place during the summer of 2013 at Hagia Kyriaki of Filiatra, a small harbour on the west of the Peloponnese. The sounds of the sea crashing onto the rocks brought back memories of my childhood, when, as a little boy, I used to go on hikes there with my parents and relatives, foraging for salt, shellfish and seagreens. These are sounds that I will never forget for as long as I live, so it was inevitable that on revisiting that place, I would feel a strong urge to record and preserve them.
Patagónica


IHab090. TOMÁS MIGUEL - Lobería vol. I

First volume in a series of recordings captured at La Lobería since 2010. La Lobería is a Patagonic beach where a large cliff divides the arid tableland from the Atlantic shore.
Submerged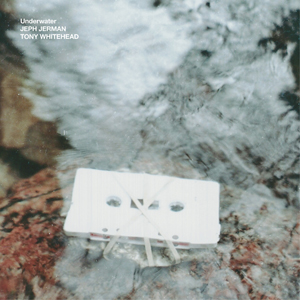 IHab089. JEPH JERMAN, TONY WHITEHEAD - Underwater

Improvisations with underwater natural objects. Recorded with JrF hydrophones in rock pools at Ness Beach and Dart River, Devon, UK and in small pools in a desert wash, Arizona. The final mixes were recorded onto a master tape, which was then submerged in Dart River for a period of time. What you hear is from that tape after it dried out.
A film that does not exist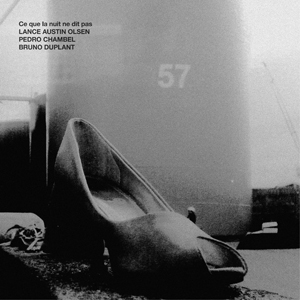 IHab088. LANCE AUSTIN OLSEN, PEDRO CHAMBEL,
BRUNO DUPLANT - Ce que la nuit ne dit pas

Initially a simple musical project attempt, the two proposed pieces were quickly transformed, obviously, in a soundtrack to a film that does not exist. Today, I believe, hang over both compositions the spectrum of a medium-length film from Andrei Tarkovsky or an animated film by David Lynch. Now up to you to affix/create your own images, real or imaginary.
-Bruno Duplant.
Environmental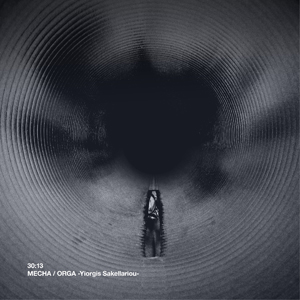 IHab087. MECHA / ORGA -Yiorgis Sakellariou- - 30:13

Environmental recordings and composition. Sonic material recorded in London throughout 2013. Additional sounds were recorded in Gdansk, Poland in June 2013 during the Sound Around residency project.
-Yiorgis Sakellariou
On-site testimonials


IHab086. FRANCISCO MEIRINO - Knowing more how than why

Untreated recordings from on-site testimonials archives.
Assembled and mastered at Shiver Mobile 2013.
-Francisco Meirino
Field abuse

IHab085-1. CLAUDIO CURCIOTTI
Field abuse Volume 1: Helicopters


IHab085-2. CLAUDIO CURCIOTTI
Field abuse Volume 2: Muezzin / Imam

Claudio Curciotti presents a work splitted in two volumes where he explores his views of sound, culture and society with a series of vivid field recordings captured on very specific and revealing circumstances.
Uninterrupted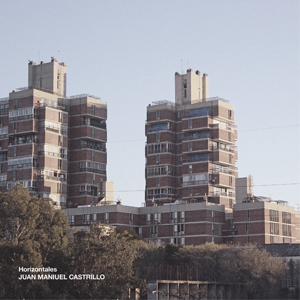 IHab084. JUAN MANUEL CASTRILLO - Horizontales

It refers to those uninterrupted, continuous sounds coming from urban environments. Birds, covered wagons, horses and street peddler chantings with many others used to compound large cities sonic atmospheres before industrial development.
-Juan Manuel Castrillo

The fortification of ears
SM MILLIGAN
IHab122
Whale cures on the thorn tree




ALEXANDER BAKER


IHab121
n/a
n/a
IHab123
Cloud scissors / 4 performers
ALVEAR, ASTABURUAGA, CORTINA and HERNÁNDEZ perform LO WEI compositions
IHabP001
V


DARIUS CIUTA, PHILIPPE LAMY


IHab118
Wandering shadows of sound


BUDHADITYA CHATTOPADHYAY


IHab116
Togari summerscapes
DARREN McCLURE
IHab115